Linux
I have put together a makefile for Linux distros and cleaned up any code that the MS compiler allows through. This all works well under SDL. Further development will continue on Linux for now as that is my home choice of OS.
Windows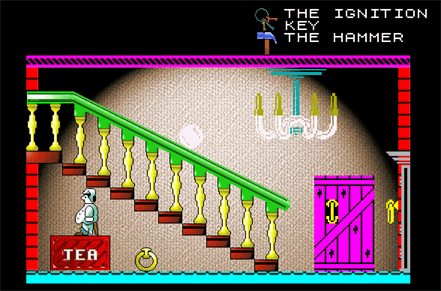 The Remake Download Windows demo of remake here (369kb)
Requires :
PC >233mhz (1.2Mhz best)
Windows 9x, 2000, XP
DirectX installed (at least version 5, tested on version 9a)
Install:
Download the zip file and unzip to your hardrive.
Double click on 'pyjamarama.exe' to run.
Notes:
I have had problems with XP with a memory leak, but I think it is now cleared up.
I have tried several machines and set-ups, so I'm not expecting any problems. However if you find the program bombs straight away, please let me know and the set-up you have.