Introduction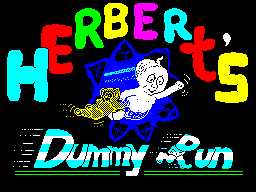 Herbert, the baby son of Wally, finally got his own adventure. Somehow Herbert has got himself lost in the local department store and it is nearly closing time. Herbert must find his way out to the arms of his waiting parents. To do so he must overcome some obsticals and puzzles.
This game goes back to the style of Pyjamarama with the simple single player arcade adventure which Mikro-Gen were famous for. The puzzles were fairly tricky with loads of arcade elements.
The Documents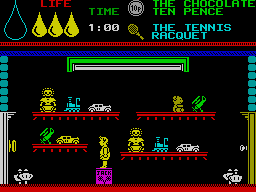 Get the files at Sinclair Infoseek.
See the map here.
If your stuck you'll find a good list of tips and solutions here.