Introduction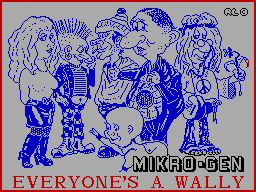 Wally is back, this time with his family in the first ever Multi Role Arcade Adventure. Not only does Wally appear fully animated, but also Wilma, Herbert, Tom, Dick and Harry. The purpose of the game is to find the combination for the safe and then pay the gangs wages.
This time you get to control five characters, each with there own skills, in order to complete this adventure. A vast improvement on Pyjamarama, this game was an instant hit.
The Documents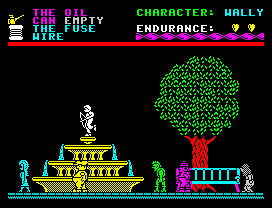 Get the files at Sinclair Infoseek
See how the code was put together here.
Read the original Crash review here.
If your stuck there are plenty of tips & hints at the Tipshop
You can read an interview with the programmers in Sinclair User.