Introduction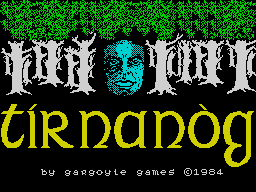 The Adventures of Cuchulainn as told by Gargoyle Games. Started off as a scrolling demo, the guys decided it had to be a game. After some research they discovered the hero Cuchulainn and the rest was history.
Tir Na Nog defined a whole new genre of graphical adventures, with never seen before 'movie' like animations and a huge playing field, this game really stirred up some excitement.Although not the most exciting adventure played, with it's huge map, sometimes it got tiresome wandering the plains not knowing what to do next.
The Documents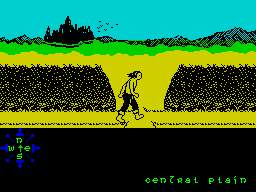 Download the map which appeared in Crash magazine
1617 x 1146 JPEG (660kb)
809 x 573 JPEG half the size of above (220kb)


Read the original manual



If you are stuck then try my Definitive Solution




Download a '.TAP' image of the game to play on a Spectrum emulator.