Introduction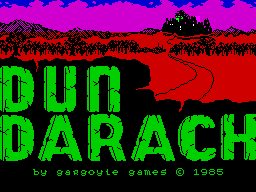 Dun Darach is a story of Cuchulainn before his adventures in
Tir Na Nog
. This prequel added further depth to this style of adventure, by adding a lot more features. You could now buy or sell items in the shops. There was gambling and even pickpockets.
The Documents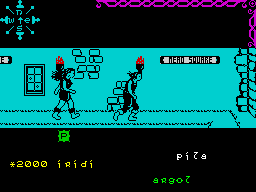 Download a '.TAP' image of the game to play on a Spectrum emulator.
Read the original Crash preview here.
If you need help, a map can be found here or tips and a solution can be found here.