Introduction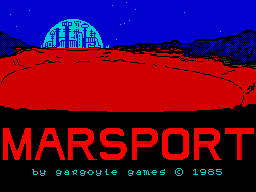 The scale of a Gargoyle Games adventure but a new futuristic scenario.
Playing the role of Commander John Marsh, of the Terran underground liberation movement, your mission is to locate the central computer in the Marsport complex, recover Mullers plans and then escape with them intact.
Altough the map was simpler than the previous adventures, Marsport was still as complex as expected for a Gargoyle Games adventure. The puzzles were taxing and cryptic if sometimes ludicrous, but pleasing when solved. Also added was a slight arcade element, where the enemy aliens could be shot, when you managed to solve the puzzle that won you a laser gun.
The Documents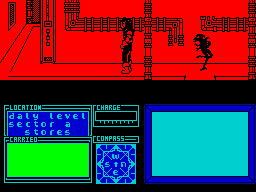 Read the Crash! review here.
View the map.
If you are stuck, then you will find some tips here.